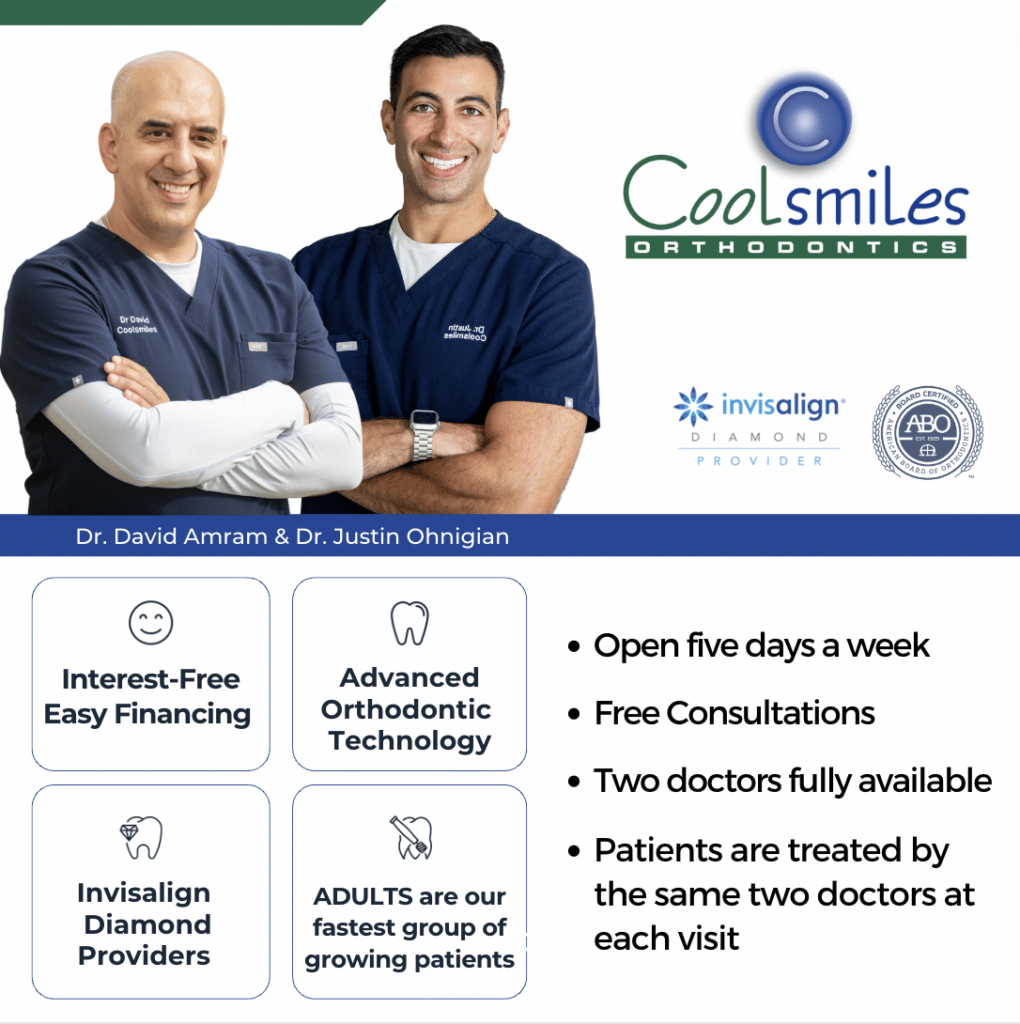 What's important to you when choosing an orthodontist? Expertise? Convenience?
At Coolsmiles Orthodontics, we offer both of these. We realize in today's world, there are many choices for orthodontic treatment, so why choose us? 
We're Invisalign Diamond Providers – Top 1% in North America & Board Certified
We know you have a lot of choices when it comes to orthodontics and we know it can be a bit overwhelming! When it comes to you or your child's smile, we want you to know that we are experts in this field. We are a Diamond Invisalign® provider and we are board-certified orthodontists by the American Board of Orthodontics (ABO).  Even though we're the top 1% provider of the country, this does not mean you'll have additional fees for orthodontic treatment. We will provide you with a peace of mind that your smile is in the best hands.
Open 5 days a week- with 2 doctors that are fully available for their patients' needs
We know how to make YOU smile! We offer free consultations and we make orthodontic treatment affordable with easy interest-free financing. And we know your time is valuable, so we are open 5 days a week with two locations and the same two doctors on staff! 
Advanced technology
At Coolsmiles Orthodontics, we are forward thinking when it comes to treating your smile. We offer digital impressionless imaging so you can see what your new smile could look like and are at the forefront of the latest orthodontic technology. Our commitment to excellence represents that we have the highest knowledge and skills to treat our patients in the latest technological advances for treatment.
Ready for a NEW smile?
Visit us at our Medford or Port Jefferson, New York office locations. Schedule a complimentary consultation with us today! Give us a call at: 631-289-0909 or visit us online at www.coolsmiles.com