By Drs. David Amram and Justin Ohnigian
Recently many direct to consumer "teeth-straightening" companies have gained popularity among adults looking to improve their smiles, in large part due to their promise of low fees. These programs involve an at-home impression kit to make a mold of your top and bottom teeth and you're required to take photos of your bite. You send them to the company and in return you receive a series of clear aligners that are supposed to straighten your teeth.
The perceived benefits are that it can be less expensive than what you might pay at the orthodontist with results in less time… all without seeing a family dentist to check your oral health or an orthodontist to plan your treatment.
So what's our main concern? The risk to your oral health.
Moving teeth is a biological process that involves applying force to the bone that anchors your teeth.  Unsupervised DIY teeth-straightening can cause irreversible damage to your teeth including loose teeth that sometimes can't be saved.  The cost of replacing lost teeth can be thousands of dollars of dental work.

Mail order companies don't take or evaluate x-rays of your teeth or even guarantee that an orthodontist is planning your treatment.  In fact, diagnosis and treatment planning are some of the most important and most complex aspects of orthodontics. After graduating as dentists we went back to orthodontic school for training to understand the many factors that affect your smile besides tooth movement, such as:
jaw alignment and growth patterns

current dental health

underlying health factors

oral habits

tooth position

other factors, specific to each patient
In addition, we are board certified through the American Board of Orthodontics, which means we have voluntarily gone through hundreds of additional hours of preparation to demonstrate the judgment, skills and knowledge required for providing the highest level of patient care.   
As a result, we are able to carefully control the direction in which the teeth move, a result of years of education to learn the special techniques and technologies of safe, effective orthodontic treatment.
Before considering DIY teeth straightening, talk to an orthodontist. Only they will have your mouth's holistic health in mind, possibly saving you thousands of dollars and an emotional cost that's even greater.
Coolsmiles Orthodontics treats adults as well as children with Invisalign, Invisalign Teen and traditional braces. We look forward to meeting you! Click below to schedule a complimentary consultation: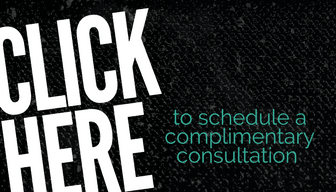 Don't forget to check out our Facebook page fb.me/CoolsmilesOrtho for more information about our practice, including fun contests and events!