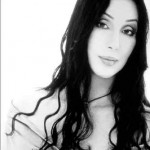 This has been a very busy week for Dr. Klempner.  After lecturing to a group of orthodontists in New York City on advanced Invisalign techniques, he immediately flew out to Las Vegas. Dr. Klempner was a keynote speaker at a convention at Caesar's Palace, addressing a few hundred dentists at the annual Orthodontic Conference 2010.  Dr. R. Nanda, chairman of the orthodontic department at the University of Connecticut presented numerous cases and Dr. K was asked to present before-and-after cases on his favorite topic – early orthodontic Phase One treatment. 
During his lecture he showed how it is possible to develop the foundations of a healthy bite with the use of expanders.  He also demonstrated how to decrease the probability of future corrective surgery for young children born with under-bites.  Dr. K is the inventor of the Tandem Appliance, used successfully by orthodontists worldwide to treat under-bites non-surgically.  The American Association of Orthodontists recommends that parents bring their children for a first examination at age seven. 
At Coolsmiles Orthodontics, Dr. Klempner and Dr. Amram have extensive training and experience in working with young children to minimize the need for extraction of healthy permanent teeth or jaw surgery.  Just as in all areas of medicine, the key is early diagnosis and treatment. 
Call our office today for a screening appointment for your child.  Dr. K or Dr. A will be happy to do an examination, including digital photos and a panoramic x-ray, as a courtesy, without cost. 
BTW, Dr. Klempner did not win any money in the casinos, but he did see Cher in concert.  He said "she doesn't look too bad for 64."