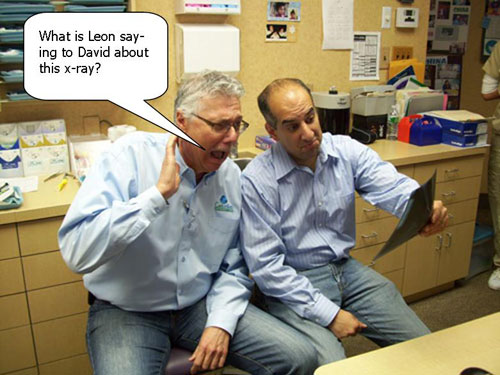 Leon and David are reviewing x-rays together in the lab. They ran across something very peculiar in this one x-ray. Obviously they were both surprised. What do you think Leon is saying to David?
The rules of the contest are simple to follow…
Come up with a creative caption for what Leon is saying in the photo to David
Add your caption in the comment box
Include your first and last name so we can notify you if you are the winner.
The winner will be decided by the Coolsmiles team on March 31st.
The winner receives a $50 gift card.
The contest is open to all current and past patients in the practice
Please, only one submission will be accepted per person.
Good luck to all you creative caption geniuses!! Who knows what we found in the x-ray!  It could be anything…