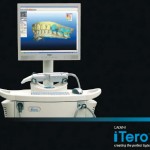 Have you ever wondered if straightening your teeth with Invisalign will provide you with the beautifully aligned smile you've always dreamt of?
Join us at our exclusive Smile Simulation Day Event. Using the Invisalign Outcome Simulator, within minutes we can virtually show you how your future smile will look after Invisalign treatment. Patients also receive $500 off Invisalign treatment if they start the same day!
Coolsmiles Orthodontics offers new technology to their patients by introducing the Invisalign Outcome Simulator. The Invisalign Outcome Simulator, powered by the Itero digital scanner, allows you to view your own virtual treatment plan for your Invisalign treatment, and provides a digital picture of how your straight teeth will look when the duration of Invisalign treatment is complete.
Here's how it works: We use the Itero digital scanner to take a scan of your mouth. After the Itero scanner captures the digital and impression-free images of your teeth, within minutes it produces an accurate 3-D image right on our computer screen, displaying your future smile! The newly generated 3-D image displays how your teeth will look when your Invisalign treatment is complete, leaving you with straight teeth and a beautiful smile.
This special event is taking place: At our Port Jefferson office location on Monday, March 3rd & our Medford office location on Thursday, March 6th.
Call to set up an appointment with us during the Smile Simulation Day Event at Coolsmiles Orthodontics. (631) 289-0909
Serving East Setauket, Port Jefferson, Stony Brook, Mount Sinai, Miller Place, Rocky Point, Coram, Port Jefferson Station, Medford, Bellport Holbrook, Patchogue, Smithtown, St. James and the surrounding areas.