Ok all you Ghosts, Monsters, Robots and whatever….  This year we decided to have a Coolsmiles Halloween Picture Contest!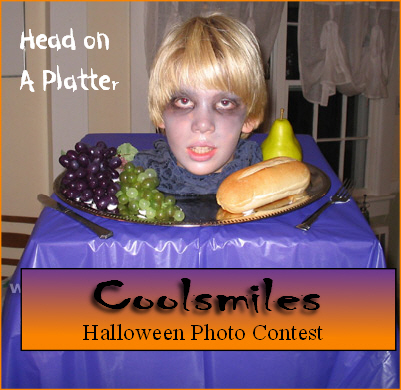 Send us your best Halloween photo… old or new and win a $100 gift card for holiday shopping.  We will post all submitted photos on the blog and guess what?  Your votes will pick the winner…
It's easy to enter.  All you have to do is:
Email us your Halloween photo to ginny@coolsmiles.com
Include your first and last name, phone number  and any description you would like us to add
All entries my be received by 11/30/09
We will add all entries to our contest page and everyone can start voting on 12/1/09
Winner will be announced 12/18/09
So join in the fun.  Do you have a great Halloween photo to enter?