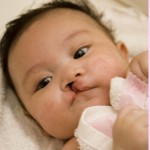 As many of you know, I'll be traveling to Nairobi, Kenya on behalf of Smile Train.  Unlike many of my previous trips where I was the provider of treatment for the cleft children, the purpose of  this trip is primarily educational in nature.  There are so many children born with this birth defect worldwide that many of us feel the only hope for the future is training local health care providers so they may provide the care needed in their own country.  To meet this goal, I am traveling with a small team of great people.  Alex Dagum,MD  is chief of plastic surgery at Stony Brook Hospital and co-chair of the cleft palate team.  Jamie Barbera,AuD an audiologist, and Kerri Ann Elorriaga,MS,CCC/SLP a speech pathologist are experienced practitioners and also members of the Stony Brook cleft palate team. I am really fortunate to have my wife Laurie Klempner, RN,MSN with a background in women's health also join us.
My interest in technology is probably obvious to most of you.  Digital everything in the office, website, blog page, iphone, macbooks, Twitter, Facebook, etc.  However this will be an interesting experiment.  Blogging, Twittering and Facebooking from Kenya may work out great or maybe not.  Hopefully you'll be able to follow us via posts and pictures as we work hand by hand with our local medical colleagues at Gertrude's Children's Hospital.  I'm also hoping to share some photos from our planned safari excursion before retuning home.  Giraffes, lions, monkeys, etc., or maybe not.  It will depend on the level of internet service available.
So, we are off to London tonight, weather permitting, then connecting to Nairobi.  Did they say snow for tonight?  To be continued.