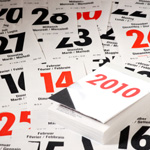 We are fast approaching the end of July and we can't help but ask where has the summer gone? Many of out parents are asking the same question.
Between sports schedules , kids camp, trying to sneak away for a vacation, etc free time is thin.
By now… we hope you are aware that we listen to our patients and families and their requests. We decided to postpone our office picnic on August 8th at Hidden Ponds Park, but we need your help!
What is the best time and day to join us for a fun event?  This will give us a better handle on when to reschedule. Please leave your comments below and let us know what you prefer….Saturday, Sunday, or a different type of event in the evening during the week?  What better way to find out what works for you than to go straight to the source!!  You…
Thanks for your feedback.